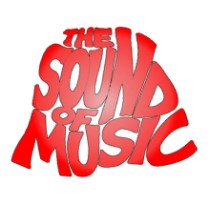 23rd - 27th June 2020
Everyman Theatre, Cheltenham
Lyrics by Lindsay and Crouse Fain
Music by Rodgers and Hammerstein
Stage Director:
Helen Carter
Musical Director:
David Manifold
The Sound of Music is considered to be the world's most beloved musical. The original Broadway production starred Mary Martin as Maria and won five Tony Awards in 1959 including Best Musical. It then went on to cinematic history with Julie Andrews in the starring role. The show features some of the most delightfully infectious songs of all time by songwriters Rodgers and Hammerstein and Librettists Lindsay and Crouse.
When a tomboyish postulant at an Austrian Abbey proves too high-spirited for the religious life, she is dispatched to serve as a governess in the home of a widowed naval captain with seven children and brings a love of life and music back into the home. They fall in love and marry, but upon returning from their honeymoon, they discover that Austria has been invaded by the Nazis, who demand the captain's immediate service in their navy. The family's narrow escape over the mountains to Switzerland on the eve of World War II provides one of the most thrilling and inspirational finales ever presented in the theatre. The unforgettable score features some of the most memorable songs ever performed on stage, including Edelweiss, My Favorite Things, Do-Re-Mi, So long, Farewell, Climb Ev'ry Mountain, and of course, the title song, The Sound of Music. The show is guaranteed to win your heart!
Open Day - Sunday 1st December 2019, 2.00pm - 5.00pm - Venue to be confirmed.
Come and meet the team, make some new friends, see some old friends and enjoy some mulled wine and mince pies whilst we sing through this timeless score and learn a few of the movements.
Children and adults are all welcome.
Children's Pre-auditions - Tuesday 7th and Thursday 9th January 2020, 7.00pm - 9.00pm at Shurdington School
Children's Auditions - Sunday 12th January 10.00am - 5.00pm - Shurdington School.
Adult Pre-auditions - Tuesday 14th, Thursday 16th and Thursday 23rd January 2020, 7.30pm - 10.00pm at Shurdington School. Tuesday 21st January 7.00pm - 10.00pm will be a pre-audition night for Maria's only (along with the cast Children) at Shurdington School.
Adult Auditions - Sunday 26th January 10.00am - 5.00pm at Shurdington School