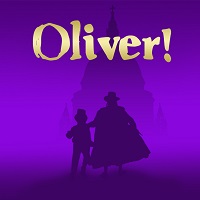 14th - 18th May 2019
Everyman Theatre, Cheltenham
By Gilbert & Sullivan
Stage Director:
Sarah Dyer
Musical Director:
David Manifold
The Cotswold Savoyards proudly present one of the most beloved British musicals, Oliver!, vividly bringing to life Dickens' timeless characters with its ever-popular story of the boy who asked for more. The sensational score is full of Lionel Bart's irresistible songs including Food Glorious Food, Consider Yourself, You've Got to Pick-a-Pocket or Two, I'd Do Anything, Oom Pah Pah, As Long As He Needs Me and many more.
Children's Auditions
We are looking for two teams of talented boys and girls to play the workhouse children, street urchins and members of Fagin's gang. We also need two Olivers and two Artful Dodgers who need to be played by boys.
A proposed age range for all children is 9-15, with a height restriction of approximately 5' tall. All children will need to be able to sing, dance and portray a believable character.
All audition pieces will be available at the workshop on 2nd December, where a short dance number will also be taught.
Pre-audition rehearsal - Sunday 2nd December 2018, 4.00pm to 6.00pm
Auditions - Sunday 9th December 2018, 12.00pm - 2.00pm and 3.00pm - 5.00pm
The Richard Pate School, Southern Road, Leckhampton, Cheltenham, GL53 9RP
If your child is interested in taking part in Oliver!, please complete the link to receive information on the production news and audition details - https://www.surveymonkey.co.uk/r/3T9YD38
Adult pre-audition dates
Sunday 16th December 2018 - Open Day 2-5pm - The Richard Pate School, Southern Road, Leckhampton, Cheltenham, GL53 9RP
The following pre-audition rehearsals and auditions will all be held at Shurdington School, Badgeworth Lane, Shurdington, Cheltenham, GL51 4UQ:
Thursday 3rd January - Music Pre-audition
Tuesday 8th January - Music Pre-audition
Thursday 10th January - Movement Pre-audition
Tuesday 15th January - General Pre-audition rehearsal
Tuesday 22nd January - General Pre-audition rehearsal
Sunday 27th January - Adult principal and ensemble auditions